JULIA MAE MCKEE JOHNSON SIMON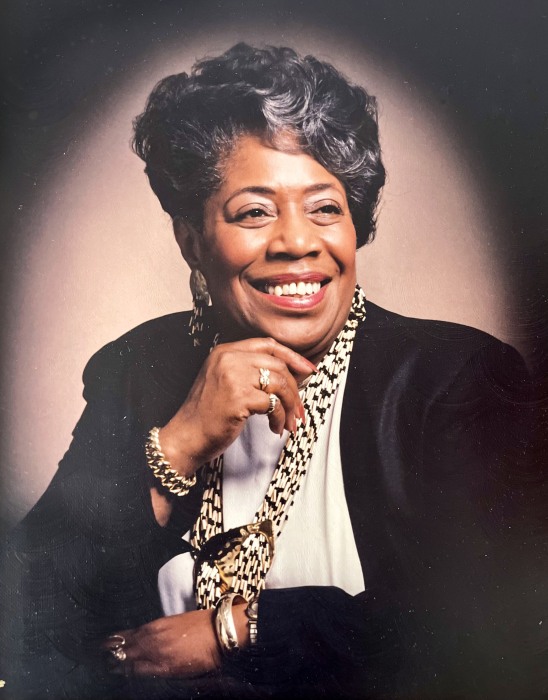 JULIA MAE MCKEE JOHNSON SIMON
Born: October 21st, 1938
Died: May 16th, 2023
Purchase Products for Deceased
Obituary
Julia Mae Simon, was born October 21, 1938, in Maxton, North Carolina. She was the beloved daughter of the late Roland C. and Annie Belle (Auston) McKee.
Julia attended and graduated from Clairton High School. She then met and married Jack Johnson and from that union two beautiful daughters were born, Cheryl and Darlene. Sadly, Deacon Jack transitioned home to be with God on October 2, 1989.
She was passionate about underserved youth and worked in the field of Social Services. She was employed as a Teen Program Leader for Arsenal Family and Children Center in Clairton, Pennsylvania, until her retirement.
She loved God, His Word, and all people. On January 1, 1953, Deaconesses Julia Simon became a part of Morning Star Baptist Church. She upheld seventy-years of dedicated, and loyal service to God and her Church. Deaconess Julia was active on several ministries including the Deaconess, and Pastor's Aide Ministries, she was also a former member of the Inspirational Mass Choir, Teenagers' Youth Bible Study, and the Chairperson of the Soup and Kitchen Committee.
In all her accomplishments in life, Julia enjoyed most being known as "Granny." Julia lived a life of service and enjoyed ministering to others through her love of cooking. She was always prepared to welcome any member of the community into her home with a warm meal, friendly smile, and loving hug.
On June 15, 1991, Julia married Reverend William Nathan Simon and became the First Lady of Morning Star Baptist Church, Clairton, Pennsylvania. She traveled, vacationed, and enjoyed spending precious moments with her family.
Julia transitioned from this earthly realm to her heavenly home on Tuesday, May 16, 2023, at AHN Jefferson Hospital in Jefferson Hills, Pennsylvania. She was preceded in death by her husbands; daughters, Cheryl Michael and Darlene Moore; sisters, Annie Potts, Eliza McKee, and Mary Washington.
Julia is survived by her loving; son in laws, Charles (Ruth) Michael of Cleveland, OH, John (Candice) Moore, III of Canonsburg, PA; granddaughters, Alisha (Michael) Young of Cleveland, OH, Dr. Brittany (Dr. Enyinna) Nwachuku of Akron, OH, and Taylor Willingham of Charlotte, NC; grandsons, Justin (Brittney) Moore of Hamden, CT, John W. Moore, IV of Los Angeles, CA, and Robert Haselrig of Rock Hill, SC; nine great-grandchildren; brother, Gregory (Hope) Beathea of Raleigh, NC; nieces, nephews, extended family, and friends.