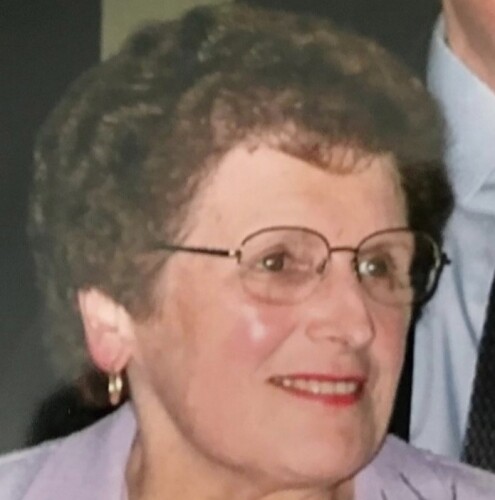 DORIS ANN LYNCH
Born: March 14th, 1936
Died: November 17th, 2023
Purchase Products for Deceased
Obituary
Doris Ann Lynch, age 87, of Port Vue, PA died on Friday, November 17, 2023. She was born in Port Vue, PA on March 14, 1936 and is the daughter of the late Michael and Laura Zawrot Tutko, and the wife of the late Leonard J. Lynch, who died on September 19, 2016. Doris was employed as a secretary to the general manager at Bettis Atomic Power Laboratory in West Mifflin, PA. She was a member of Saints Jochim and Anne Parish and the Polish National Alliance Lodge #750 in Glassport, PA.
She is survived by her brothers, Michael (Margaret) Tutko of Treasure Island, FL; Thomas (Adele) Tutko of Beaver, PA; nieces and nephews, Robert (Michelle) Tutko of Canonsburg, PA; Michael (Ellen) Tutko of White Oak, PA; Daniel (Cynthia) Tutko of Venice, FL; Tammy (Lincoln) Dilling of Sarasota, FL; Thomas (Michelle) Tutko of North Huntingdon, PA; Greg (Shala) Tutko of Madeira Beach, FL; Todd (Erica) Tutko of White Oak, PA; many great nieces and great nephews; close friends and neighbor, Lynn and Robert "Smitty" Smith of Port Vue, PA; and best friend, Evelyn Wasak of White Oak, PA.
Family and friends will gather on Monday, November 20, 2023 from 9:30 a.m. until 11:30 a.m. at Strifflers of White Oak Cremation and Mortuary Services, Inc., 1100 Lincoln Way, White Oak, PA 15131 (Sue Striffler Galaski, supervisor, 412-678-6177). A Mass of Christian Burial will be celebrated at Noon at Saints Jochim and Anne Parish, St. Eugene Church, 3210 Liberty Way, Liberty Boro, PA 15133. Burial will follow at Round Hill Cemetery.
To share a memory or condolence, please visit www.strifflerfuneralhomes.com